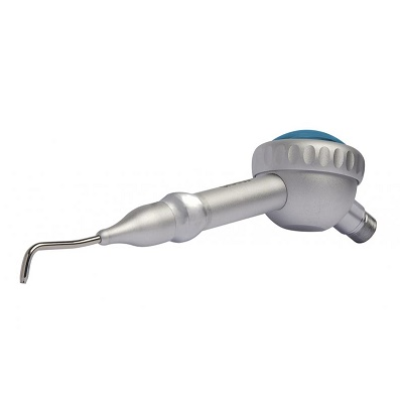 Cavitron JET Plus Technology
Using the advanced Cavitron JET Plus, we deliver gentle polishing to clean and brighten teeth.
Effective Air-Polishing in One Step
Our hygienists use Cavitron Jet air polishers to remove the toughest, heaviest tooth stains. More effective than traditional rotary-polishing methods, air polishing is able to quickly:
Remove tea, coffee, tobacco and wine stains
Polish enamel to a smooth-feeling finish
Clean around orthodontic brackets and wires
Clear away hard to reach particles on the chewing surfaces of teeth
Brighten the appearance of dull teeth
Comfortable Results
Cavitron Jet polishers use warmed water to limit sensitivity.  The pain-free, mess-free polishing powder works like a charm! Each air powered tip gently blasts away months of stain in just a few seconds.
A Whole New Level of Clean
Our team uses the Cavitron JET Plus to provide you with an effective, fresh-feeling cleaning appointment!  Have you experienced a jet clean feeling? Call us to try it for yourself!