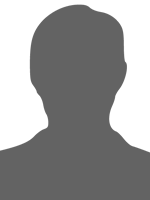 Meet Dr. BRIAN GREENBERG
Dr. Brian Greenberg is a specialist in the field of Endodontics (Root Canal Therapy) or just simply our very own Endodontist. Dr. Greenberg uses the very best quality surgical Microscope by Carl Zeiss to treat our patients.  This surgical microscope provides unparalleled magnification and illumination for our surgical procedures.
Dr. Greenberg was born and raised in Montreal, Canada where he graduated with great distinction in 2003 with a B.Sc. in Physiology from McGill University. He earned his DDS degree from Columbia University, College of Dental Medicine in 2007 where he was the recipient of the Division of Excellence in Endodontics .Dr. Greenberg went on to complete his specialty training in Endodontics at the University of Pennsylvania in 2009. He was awarded the AAE/Dentsply Resident Award at the 2009 American Association of Endodontists for his clinical research on "The Comparison of Anesthetic Efficacy of Articaine and Lidocaine for Inferior Alveolar Nerve Blocks in Patients with Irreversible Pulpitis."
Dr. Greenberg served as an Assistant Clinical Professor at the University of Pennsylvania, School of Dental Medicine, Department of Endodontics. He is an active member of the American Association of Endodontists, American Dental Association and the Passaic County Dental Association. Out side of the office, Dr. Greenberg enjoys hockey, golf and spending time with his English bulldog Winston.