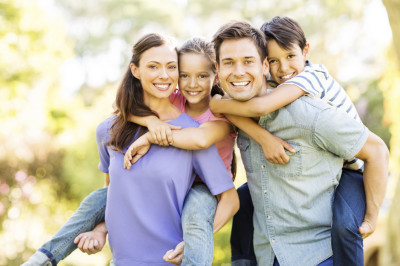 Welcome to Linden Dental Associates.
Our friendly, expert dental team is focused on providing efficient, convenient, goal-oriented dental care.
We believe relationships are the most important factor to a lasting smile. Stop in to our office and you'll quickly notice we prioritize you throughout of practice. Here's how:
Our front office team greets you quickly, often by name!
Enjoy specialty coffees and hot tea from our Keurig machine
Convenient appointment scheduling to accommodate your schedule
Don't have dental insurance? We have an in-house Quality Dental Plan
Full Comfort Menu to help you comfortably relax during your appointment
Chairside HD monitors will enable you to be an active participant in your dental care
State of the art dental tools to precisely craft your smile
But more than amenities, you'll be surrounded by a thoughtful, experienced and highly trained dental team at Linden Dental Associate.  If you're looking for a dental facility uniquely equipped to meet the demands of your modern family, we would love to treat you to the Linden Dental Associates experience.
Already scheduled your first appointment?
Thank you so much for choosing Linden Dental Associates. Our team is excited to meet you! Your first appointment with us will typically last one hour and will include the following:
A thorough cleaning of your teeth
The taking of digital x-rays
Gentle examination for signs of cavities, decay or gum disease
An evaluation of your mouth, face and head for signs of oral cancer
Discussion of your overall dental goals
Recommended next steps for your dental care
Before you leave, we'll schedule your next appointment
Be sure to bring your insurance cards and completed new patients forms with you to your first appointment. This will help us deliver an efficient, time-saving appointment! Have questions about your insurance coverage? Visit our Financial Options or contact us!