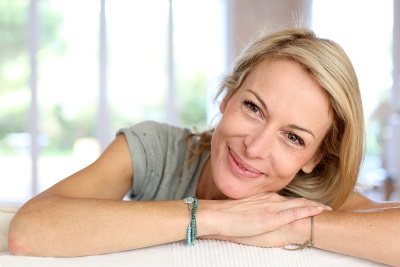 What is Botox?
Botox® Cosmetic is one of the most popular and effective anti-aging treatments available today.  Botox is a temporary nerve blocker that relaxes and weakens over contracted muscles to smooth away lines and wrinkles.
Am I a good candidate for Botox?
When administered early, in one's late twenties or early thirties, Botox serves to ease lines that are visible when making certain facial expressions such as a frown or smile and prevents new wrinkles from forming.
Mature patients and those with deep wrinkles may wish to add the benefits of a cosmetic filler to their treatment to restore plumpness and smooth wrinkled areas.
Botox impressively improves the appearance of:
Frown lines
Vertical furrows between the eyes
Wrinkles on the bridge of the nose
Horizontal lines on the forehead
Crow's feet around the eyes
Lines around the mouth
Bands on the neck
Lines on the chest
What to expect with a Botox procedure?
Most people tolerate the injection discomfort well. However, the doctor may numb your skin beforehand, then a tiny needle will be used to inject small amounts of botulinum toxin into your skin or muscles. The number of injections needed depends on many factors which will be discussed prior to your treatment. The treatment typically takes anywhere from 20-40 minutes.  After the procedure your activities should be limited to minimize and prevent any bruising. You should not get massages, waxes, scrubs, working out, heavy activity, consume alcohol and do not take any medications that contains aspirin. You may resume your normal daily activities right after the procedure. Do not to rub or massage the treated areas. This can cause the toxin to migrate to a different area.
How long does it last?
Botox can last typically 3-4 months. The results may last longer if more units are used and results vary because everyone's metabolism process the product differently.