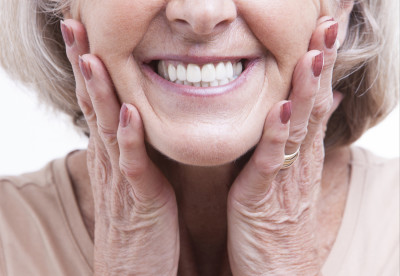 What are dentures?
Dentures are a removable replacement for missing teeth. Full and partial dentures consist of prosthetic teeth attached to a gum-colored acrylic or resin base. A full denture replaces all the teeth on the top or bottom. A partial denture may be used when just some of the teeth are missing. Dentures can help support the mouth, cheeks and jaw. They restore normal facial proportions, helping you maintain a younger appearance.
Full dentures:
Conventional full dentures – are used when all of the teeth need to be removed, the tissue is then given time to heal before the dentures are placed.
Immediate full dentures – before having your teeth removed, your dentist will take measurements and have dentures fitted for your mouth. After removing the teeth, the dentures are immediately placed in your mouth. The benefit is that you do not have to spend any time without teeth.
It's important that your dentures are fitted properly.
Removable partial dentures:
Acrylic Removable Dentures – A removable partial denture (RPD) affectionately known as a "flipper," this is the least expensive of all removable partial dentures. Most often, this type of partial removable denture is intended to be used only for several months while waiting during the various phases of a dental implant. The pink plastic of the denture base is brittle acrylic, the same material used to make standard full dentures.
Chrome-Cobalt Dentures – A removable partial denture (RPD) is for a patient who desires to have replacement teeth for functional or aesthetic purposes and cannot have a bridge for any number of reasons.