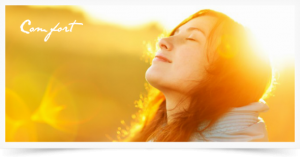 At Linden Dental Associates, we seek to make your visit as comfortable as possible.
Whether you experience severe anxiety about the dentist office or simply have a difficult time sitting still for prolonged periods of time, we can help! Our Patient Comfort Menu is designed to provide each patient with amenities tailored to their individual needs.
Soothing Methods
Local Anesthetic – Complimentary
Nitrous Oxide – Consultation Required
IV Sedation – Consultation Required
A'La Carte Comfort
Cozy Blanket – Complimentary
Neck Pillow – Complimentary
Soothing Music of Your Choice – Complimentary
Ear Buds – Complimentary
Beverages & Refreshments
Coffee – Complimentary
Bottled Water – Complimentary
Hot Chocolate – Complimentary
Our dental team is highly trained in sedation dentistry – and we are happy to provide sedatives that enable you to overcome your fear of the dentist and allow you to get the treatment you need in only one appointment. Always, our top priority is your comfort and safety. We want you to feel at ease while achieving your perfect smile!
Schedule Your Appointment
Schedule an appointment with us, so we can see how we can help!
Our office is open Monday through Friday with a variety of hours
to help you fit in an appointment around your schedule.