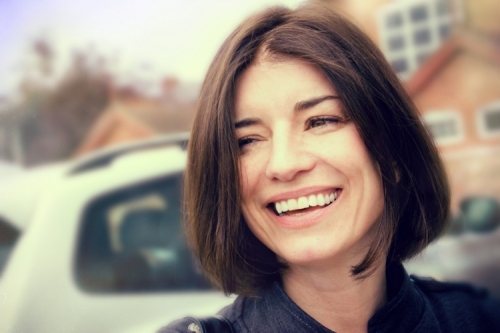 What are Veneers?
Porcelain veneers are a very thin ceramic shell that covers your existing tooth. Veneers are used to recreate the natural look of teeth while also providing strength and resilience comparable to natural tooth enamel. When placing veneers,it is possible to fix the look of issues such as staining, cracked teeth, spaces, misaligned teeth, chipped teeth and many other issues.
What to Expect When Getting Veneers?
The process will take approximately two to three visits.
First, your Linden Dental Associates team will discuss the shape and look of the veneers.
Then, we will carefully prepare the teeth for the placement of the new veneers.
The next step is to take an impression of the newly prepared teeth. This impression will be sent to our laboratory for the final product to be fabricated. This process at the laboratory takes between 10-14 days.
While the new veneers are being created, you will be provided with a beautiful temporary solution to wear for this time.
Once the veneers are completed, our team will make every effort to make sure that your new veneers will feel just like your natural teeth.
We will bond them into place ensuring that you can enjoy your new smile for a very long time.
Benefits of Veneers
It is nearly impossible to tell the difference between a veneer and a natural tooth because they are individually sculpted for each person.
Unlike natural teeth, custom veneers are made of materials that can resist coffee and tea stains, and even cigarette smoke.
Your natural teeth are only minimally altered to fit the veneer.
Veneers can be altered though the procedure is not considered reversible.
Veneers can make even the darkest teeth appear bright white.
Veneers may also be used to quickly fix minor twists, overlaps, and small gaps.
Maintenance of Veneers
Treat them as you would your original teeth, with routine brushing and flossing. One week after you receive your veneers, you will be required to return to the office for a follow-up visit and evaluation. See your dentist for regularly for professional maintenance because porcelain veneers should be polished with a specially formulated, non-abrasive paste, and your dentist will need to inspect your dentistry for any sign of potential failure.