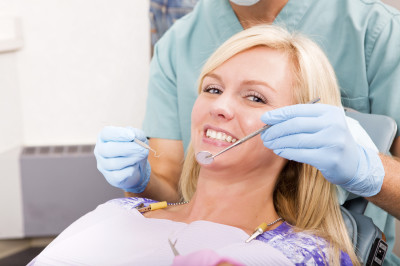 Hassle-Free and Safe Sedation Options
Many dentists simply offer a sedation pill to help their patients relax. The problem with the pill is that the dosage is hard to control and the effects may quickly wear off during the appointment. At Linden Dental Associates, we are one of the few New Jersey dentists licensed to perform IV sedation to help you completely relax in a controlled state of sedation.
This advanced form of dentistry, called sedation dentistry, enables our doctors to completely treat you with a pain-free dental procedure. The many benefits of IV sedation include:
Delivers the correct dosage of sedative needed for your particular case
Completely relaxes you without putting you completely under
Saves you time by allowing the doctor to perform more work in a single appointment
Makes it possible for you to respond to simple commands from our doctors during the procedure
Causes short term memory loss so that you will not remember the procedure
Eliminates the fear factor so that you can get the treatment you need
Many people experience nervousness or uneasy feelings about the dentist. Some patients fear the sounds and sights of the traditional dentist office and avoid much-needed treatment. Other patients prefer to have all of their oral care needs taken care of during a single appointment. If you feel uneasy about going to the dentist, know that we have options to help you receive the dental care you need without the pain and anxiety!
Advanced Monitoring and Care
At Linden Dental Associates, we are committed to ensure that your sedation appointment is completely safe. Using state of the art technology, such as pulsemeters and blue-tooth precordio periscopes, our team monitors your vitals and listens to every breath you take while sedated.
Take Advantage of IV Sedation
Dentistry

Ready to put your fears behind and experience a healthy, happy
smile? Call us to book your sedation consultation!