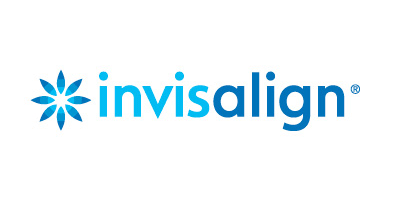 Achieve The Perfect Smile
Invisalign orthodontics uses clear plastic aligners to gently straighten teeth, rather than uncomfortable metal wires, brackets and rubber bands required with traditional braces.
If you have teeth that are out of alignment, the concept of fumbling with braces in the adult years may seem overwhelming and slightly embarrassing. With Invisalign, however, a straighter smile is possible without clunky and expensive traditional braces.
Why Invisalign For Adults?
Greater self-confidence from a straighter smile
The appliance is easy to clean and low maintenance
Removable aligners allow you to eat your favorite foods
Thin, clear aligners that are nearly invisible
Fewer, shorter follow-up appointments to hassle with
Treatment completed in 6-18 months
Invisalign braces allow patients to talk, eat and laugh without hassle or discomfort. What's more, straightened teeth are easier to keep clean and more likely to be healthy and free of decay. Invisalign for adults means you can substantially improve your smile without impacting your lifestyle!
Payment Options for Adult Invisalign
Invisalign braces are an investment into a happier, healthier smile. You may pay for your braces in full with a one-time payment, or, you may choose to use one of our financing options!
Traditional payment with your preferred credit card
Take advantage of our in-office 12-month financing program
Utilize CareCredit financing for 6 months or for 12 months
Linden's Choice Invisalign Provider
Dr. Dubinsky is certified Invisalign orthodontics dentist. She has advanced experience and training in this area of service, which ensures the best results for our adult patients.
If you're interested in Invisalign and want to find out more about the treatment process, we invite you to schedule a consultation with us to learn more about the process and how it can transform your smile. Treatment financing is also available through Care Credit!
SCHEDULE AN APPOINTMENT