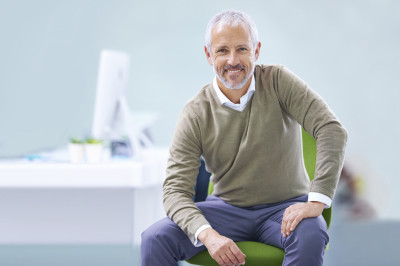 A beautiful smile begins with healthy gums.
At Linden Dental Associates, we focus on non-surgical treatments to help you fight back against gum disease. From diagnosis to treatment, we're committed to restoring your gums to a healthy, vibrant state.
Gum disease affects millions of Americans – many of whom are unaware of the harmful conditions hiding under the surface of their smiles. You might be at risk if you experience any of the following conditions:
Bleeding during daily brushing
Red or inflamed gums
Gums that are tender or sensitive
Teeth that feel loose
Persistent bad breath
We offer several treatments, including gum scaling and planing, to help you fight back against gum disease. When gum disease goes untreated, bacteria threatens to destroy the structure of healthy teeth and may even cause the loss of teeth altogether. In advanced stages, the condition can even lead to an increased risk of stroke or heart disease. The key to treatment is getting an early and effective start.
We know that it can seem scary to face gum treatment. Rest
assured that our team will treat you with respect; only offering
treatments that are in your best interest. If you are experiencing
sore, painful or bleeding gums, please visit us. The earlier we can
identify and begin treatment, the better.